I have found that people often shy away from jazz, feeling that they "don't get it" or they "don't know where to start" or they are intimidated by what they perceive to be a very tight-knit group of insiders with secret handshakes and special codes. It can be hard to jump into the pool -- Where do I start? What type of jazz do I want to hear? What is good and what is bad? What am I supposed to be hearing?
Rather than being intimidating, in many ways jazz is really very accomodating and easy to enter, and from there easy to learn about and expand upon. Jazz is a very big tent full of wonderful sounds, and expands every day. When rock and roll came along, soul jazz and jazz fusion developed. Today, jazz is incorporating hip hop, sampling, and club music. Right now a couple of the biggest CDs out there are Esperanza Spaulding's "
Radio Music Society
" and Robert Glasper's "
Black Radio
" two discs with a distinct pop radio vibe by two jazz artists. And meanwhile, classic bop and swing go on as well, along side the avant garde, latin jazz, and other forms taken from across the globe.
Being such an inclusive genre, the more one listens and reaches out, the more one can learn about jazz and what it is they like. And with that, one can come to the realization that jazz is all about the music, the feeling, and what it expresses to one's self that counts.
I have also found from my experience that once you are hooked you want to know more, know how jazz progressed from ragtime to dixieland to swing to bop to hard bop to cool jazz to fusion to avant garde and so on; how Lester and Coleman and the Bird influenced a whole generation (or two) of sax players; the importance of Louis and Clifford and Miles for trumpet players; and why "
Kind of Blue
", "
Giant Steps
", or "
The Shape of Jazz to Come
" were seminal recordings. To that end, I have found two highly readable and very different histories that I firmly recommend. While there are others, I found these two books to be eminently readable guides which beautifully explain the complexities and characters that are needed to grasp the underlying concepts and history of jazz.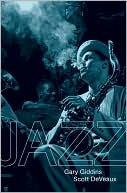 The first of the two is the more detailed, an in-depth history of jazz, simply called "
Jazz"
by Gary Giddins and Scott DeVeaux (W.W. Norton and Company 2009). In 19 chapters it takes one from an orientation to the instruments and forms of the music in two chapters; to its history from its roots in the black experience, the slave experience, spirituals, blues and native african music; through the music of the first decade of the 21st century. Along the way it covers each major movement with detailed studies of the major players and their music, as well as detailed studies of particular recordings and pioneering pieces along the way. The book is excellent in addressing the flow of jazz from decade to decade and movement to movement, and in spotlighting the major innovators along the way.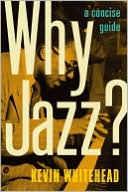 For those looking for a shorter start on the subject, the second book, "
Why Jazz
?" by Kevin Whitehead of NPR radio (Oxford University Press 2011), in fact states on the cover that it is "
a concise guide
." In fewer than 150 pages, in a question and answer format, Whitehead succinctly covers jazz from its beginnings in New Orleans to the current postmodern period. It is frankly amazing how much information he can pack into this breezy overview of jazz, which includes many key performers in each period, a discussion of technical issues -- major, minor, blues, and other scales as an example -- and a glossary of terms. He talks about playing ahead of the beat, behind the beat, and what that means in cerating a swing feeling, as just one example. As noted, he does this through posing a question --"Why is Billy Holliday so revered?" as an example -- and then giving a response. In a quick 136 pages this is quite an accomplished overview, clearly not as in-depth as the Giddins book, but another great place to start.
In my reading of books and book reviews, columns and blogs, it is clear that no single history is universally lauded -- criticisms abound about viewpoints, lack of depth on European influences or Asian and Middle Eastern influences, too much credit given to one artist or another, and biases towards one movement or another. But both books provide a lot of material and a great place to begin build a foundation.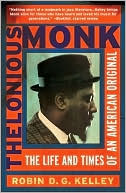 After reading these books, one might want to then delve into a particular movement, or artist, and there are countless books out there. A favorite of mine is the biography of Monk by Robin Kelley entitled "
Thelonious Monk: The Life and Times of an American Original."
(Free Press 2009), which not only explains why Monk is recognized as a jazz legend and genius, but also provides an amazing sense of what it was like to be a black jazz musician in the 40s and 50s, and the jazz scene in general and the countless personalities who were a part of it. Others might prefer "
Pops
" , a recent biography of Louis Armstrong by Terry Teachout; collections of interviews by Ben Ratliff called "
Jazz Ear"
or Nat Hentoff called
"At the Jazz Band Ball";
or many others. All good, all recommended.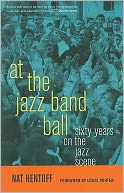 Finally, the point is not that one has to read books and learn about jazz to appreciate it; rather that one can first simply appreciate it, listen to it, and enjoy it, and then if interested learn more about it from some great books. First and foremost, do not be afraid of jazz, grab a hold and take a great journey into a new and wonderous world.