Jazz is a Black American original genre and a piece of this country's history that has brought joy to everyone, black or white or hispanic or asian, etc. Whether we call it Jazz or call it Black American Music (BAM), it roots are certainly to be found in the black population of New Orleans, in slave songs and the blues, in gospel music and chants, and in music taken from old African traditions. Once it caught on, it spread like wildfire, up to Kansas City and Chicago, and eventually across all of the United States. It became the music of our nation, and of our people, both black and white.
Today jazz is everywhere, after being exported to Europe by expatriates like Dexter Gordon and Duke Jordan or by visiting players like Chet Baker or Dizzy Gillespie, and eventually exported across the globe. Today jazz is heard everywhere, and the influences on jazz come from everywhere, bringing in the traditions of countries and peoples across the globe, be they the sounds from Indian music incorporated by Vijay Iyer and others; the joyous dances of Latin America that influenced Dizzy Gillespie early on and today play a major role in so much of what we hear from players like Luis Perdomo, Miguel Zenon, Antonio Sanchez and on and on; the middle eastern sounds of the Oud as played by Rahib Abou-Khalil and others; and so on. Clearly one could go on forever, talking about the characteristic sounds of the Scandanavian jazz played by Jan Gabarek or Tomas Stanko or Bobo Stenson; Israeli jazz played by the Cohen family and so many others, often located now in Brooklyn; or the beautiful melodic tones of Italians like Enrico Rava, Enrico Pierannunzi, and Gianni Basso. It is still Black American Music in its roots, but it is now everyone's across the globe to play, stretch, and enjoy.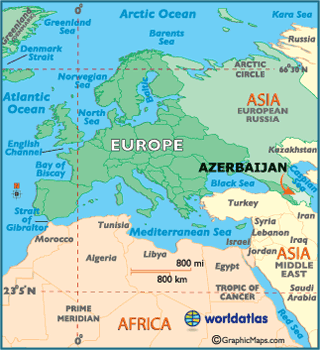 What brings this to mind today is the new CD,
"Twelve"
by
Amina Figarova
(In and Out Records 2012), who comes from Azerbaijan, not exactly a hotbed for jazz nor a country in the mainstream of what might be considered the jazz world. But when one hears Figarova play, it is clear that she began at an early age, and that jazz truly is found everywhere. (I might add that someday I have to write a post about the wonderful jazz I found last summer in Iceland, but that is for another day.)
Figarova was born in 1966 in Baku, the capital city of Azerbaijan on the Russian side of the Iron Curtain. Her parents encouraged her at the age of two years old to pursue playing the piano, and like many others she began as a classically trained musician. But her mother and father loved jazz, and she was fortunate to be able to hear albums by some of the greats -- Armstrong, Ellington, Peterson, and Ella -- music that was at the time hard to get living behind the Iron Curtain in Azerbaijan. She attended the Baku Conservatory, but he big switch came when she left Azerbaijan and moved to the Netherlands to study jazz at the Rotterdam Conservatory. Eventually, she made one more move, to study at the Berklee College of Music in Boston, MA. Her strong academic background was temendous training for her skills not only as a pianist, but as an outstanding leader , composer, and arranger of her music. Her elegant and original modern jazz Hancock, Tyner, Jarett, Corean and others in her compositions.
She began her recording career on a Dutch label in 1994 with
"Attraction"
(Media Music Records 2004) featuring all original compositions. After a few more early CDs, she expanded her vocabulary, first by attending the Thelonious Monk Jazz Colony summer camp in 1998, and then by forming her ensemble in 1999. From her home in Rotterdam, where she lived throughout the first decade of the 2000s she produced a number of lovely recordings, most in a sextet setting. I first heard her 2004 disc
"Come Escape with Me"
(Munich Records 2004). Between that disc, her seventh, and
"Twelve"
are four others, one of which, "
September Suite"
(Munich Records 2004), was recorded at the same time as
"Come Escape with Me"
but is a far more haunting and somber -- but lovely -- suite dedicated to the memory of 9/11.
In Brooklyn, staying in the apartment of friends while sleeping on September 11, 2001, she was there to witness the crumbling World Trade Center towers, and wrote the poignant "September Suite" in tribute to the people who were killed.
All of the CDs are done by a sextet, which includes in all cases her husband Bart Platteau on flute, Chris Strik on drums, and JeroenVierdag on bass. The other two postions -- saxophone and trumpet -- have been filled by a number of players. Without reviewing each of the four discs from
"Come Escape with Me"
in 2004 to "
Sketches"
in 2010, some of the characteristics of Figarova's compositions, arrangements, and sextets are easy to discern. The music is flowing and elegant, with the flute embuing much of the work with a greater delicacy than would be found with a more standard, classic Blue Note quintet. The songs have long, flowing melody lines that are beautiful and very impressionistic, backed underneath by a strong and propulsive rhythm from the bass and drums. Every so often these lovely tone poems will be interrupted by some wonderful diversions, like the bluesy "Buckshot Blues" or the bubbling "Sailing Through Icy Waters" with guest sax player Tineke Potema, a great leader in her own right on a number of Challenge Records. Beebop makes an appearance with a lively playing of "Unacceptable", and swing and latin jazz are represented as well.
One of the four recordings stands out from the others and is worth a bit more discussion. Figarova's expressive compositions are demonstrated most poignently on
"September Suite" ,
which is very different in tone but not necessarily in its melodic richness. In keeping with its memorial theme for 9/11, the music is brooding and somber. Titles like "Numb", "Rage", "Denial", and "Emptyness" certainly cover the emotions of the day, week, months, and eventually years for all of us (I myself was on a train bound for Manhattan and a 10AM meeting downtown within a few blocks of the site when the planes hit. I got off the train uptown at 125th Street and looking south was overcome with emotion to see the completely blackened sky south of me over the skyline.). Figarova's piano on "Numb" is evocative of the emotions that we felt at the moment the sky blackened and the buildings fell. "Emptyness" is a mournful cry, highlighted by the interplay of flute and trumpet. "Photo Album" opens with the solo piano, and gradually each of the instruments come in, representing in their way the invididual sadness of each survivor and family member, and the many posts all around the city that we all saw for so long. This is an emotional CD for sure, but not one to be overlooked. Its melodies are beautiful and haunting, the play subdued but beautiful. This is the work of a very skilled composer and arranger.
Now Figarova shows her full hand and exquisite writing and expression with her latest,
"Twelve"
(In and Out Records 2012) . It is her 12th album, and it is a quite wonderful addition to her discography. Figarova and husband Platteau moved to Forest Hills, Queens NY in 2010, and the pictures on the cover show Figarova with the harbor, Brooklyn, and downtown Manhattan in the background. The sextet for this CD is the same as on her eleventh CD,
"Sketches":
Figarova on piano, Platteau on flute,
tenor/soprano saxophonist Marc Mommaas, trumpeter Ernie Hammes, bassist Jeroen Vierdag and drummer Chris "Buckshot" Strik.
I don't usually see the connection between song titles and the music, but in this case the impressions are so perfect, the music so expressive in tone and dynamics, that one cannot miss seeing what Figarova saw as they wre written. NYCST opens the recording with a tone poem about the subways at night, calling it a "subway tango," and making wonderfuol use of her husband's great flute playing. "Sneaky Seagulls" are a staple of the NY shoreline, swooping in and out for crusts of bread and such, and the song has the same sounds of long melodic flights coupled with short bursts of energy. "New Birth" is particularly wonderful, an up-tempo flowing melody which I take to be in tune with starting a new adventure living in the US. The piano and sax solos in it are particularly lovely; this was my highlight for the disc. "Morning Pace" is a luxurious, slowly paced melody that had me fooled at first -- I thought no one moves that slowly in New York -- until I read that it was specifically about Sundays, which makes total sense -- sleep in, read the Times, have coffee, wander, and enjoy life.
This is a great album of outstanding songs, beautiful solos from each player, and wonderful impressions of Figarova's feelings about life. Her writing and sense of sound are exquisite, and all 12 songs are appealling . The flute in particular creates a wonderful texture, both as a soloist as well as a colorist. Figarova herself is a great pianist with a great touch. Once you hear this, you'll likely want to go back and experience more of the music of this Azerbaijani.